With various restrictions in place within the Real Estate market, we had to get creative in the way we frame out business. Switching gears from in-person to virtual was a bit of a challenge at first, and then it dawned on us: YouTube. EVERYONE is on the internet right now, so why not use this vast, magical place as a tool?! It's not just staying connected via Facebook. It's about sharing information and being relatable. It's about sharing moments of hope, positivity and a little bit of sunshine to the people we care about in our communities. So, without further adieu, here's our latest video about Curb Appeal on a budget:
The theme for today is Inspiration! We put a poll up on our IG Stories over the weekend, and many of you have asked, "How can I improve the curb appeal of my home on a budget?" We have so many ideas for you! Stick around to the end of the video for an awesome giveaway on today's topic.
Before we get into that, we wanted to share some good news! Because we have dogs, we go on long walks in our neighborhood and have watched the Free Little Libraries turn into Free Little Food Banks. We were so inspired by this. If you have these in your neighborhood, we encourage you to participate. A small donation like canned vegetables or a box of pasta can make a huge difference in your neighbor's life. If you don't these in your neighborhood, and you DO have extra shelf stable items in your pantry, consider donating to your local food bank. We recently learned that Food Bank Organizations have special agreements with grocery stores and are able to purchase food at lower price points. What does THAT mean? That means if you have the means to support them, rather than buying groceries to gift, donating money will have a greater impact on the community than purchasing new items yourself.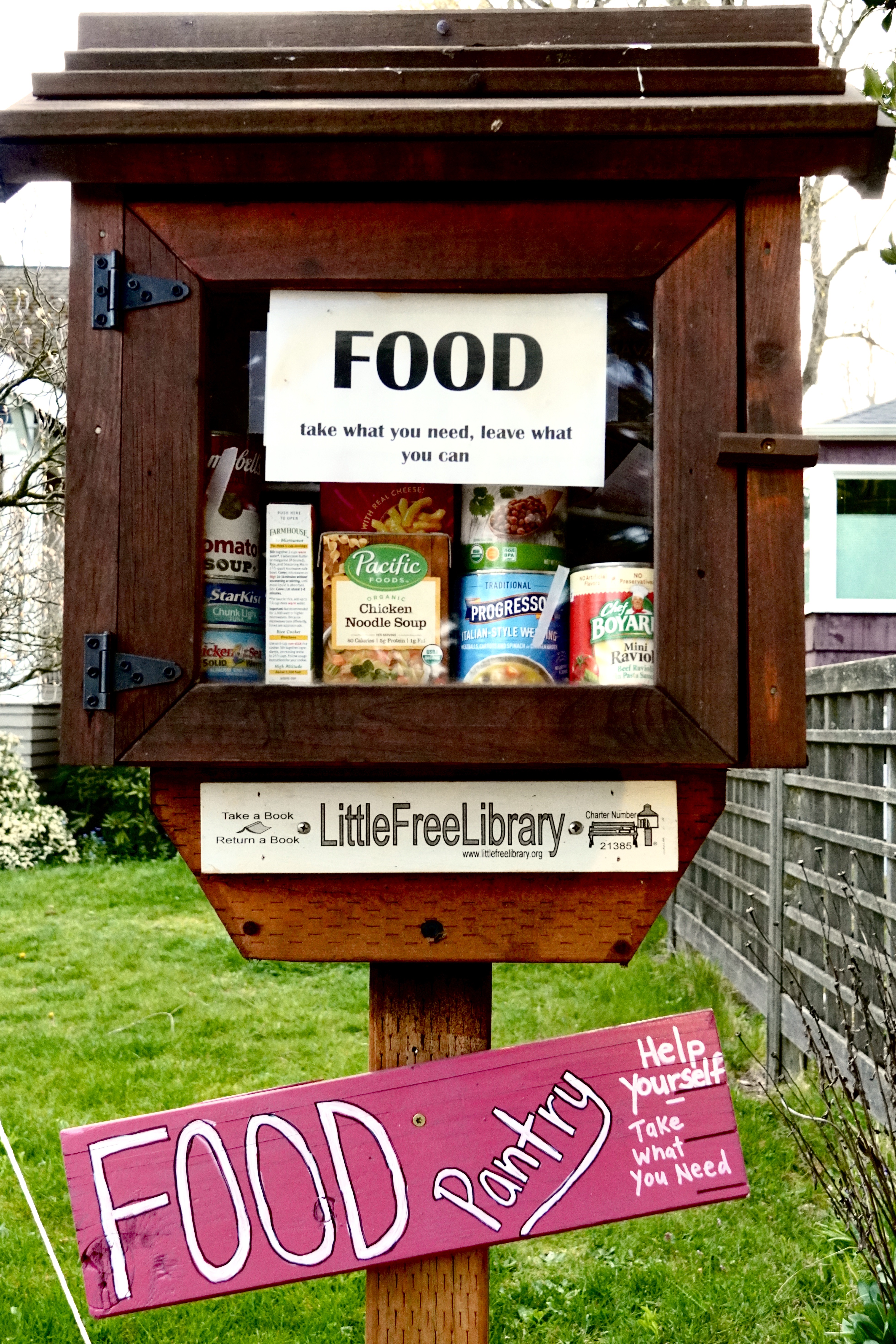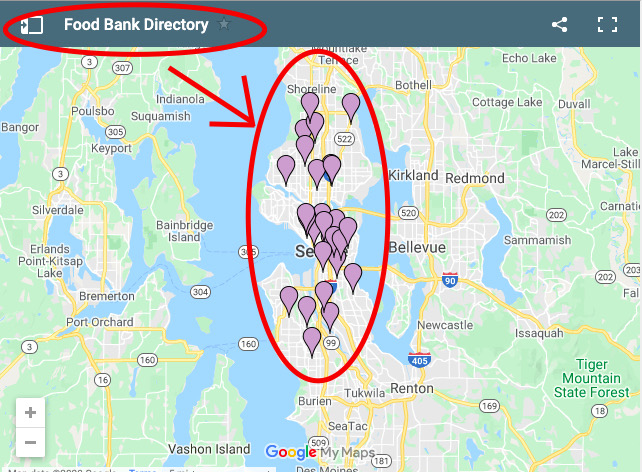 Let's get into today's topic: Curb Appeal on a budget!
There are many small improvements that can make a big difference in the exterior appearance of your home. We want to help you get started, so here are some examples from our own front yard, and those of some our friends and neighbors to kick this off.
First off – what is curb appeal? It's the first impression of the exterior of your home. When we're out living normal lives, traveling to and from the office and resuming busy life as usual, we tend to forget about the little nuances like weeds, gardens and even the condition of our fence. If you have some extra time on your hands – and let's face it, most of us do, and you've got the willingness to put in some sweat equity, then this video is for you!
Example #1: Ashli and I spent the better part of last week upscaling a medium size patch of unused front yard space. It's north facing, which means we needed to treat the soil and replant hardy foliage to make a shade garden because it doesn't get much sun. Full disclosure, this was more work than we anticipated, so give yourself some time and grace to get these projects done. Slow and steady wins the race, especially if you're not a master gardener. We certainly are not! After several days of pulling out stones the side of our fists, and churning natural soil with fresh, lightweight mulch, we planted a variety of ferns, hostas and azaeleas to brighten up this space. With mulch and new plants, this project cost us about $100 and was well worth the sore muscles we felt during this adventure!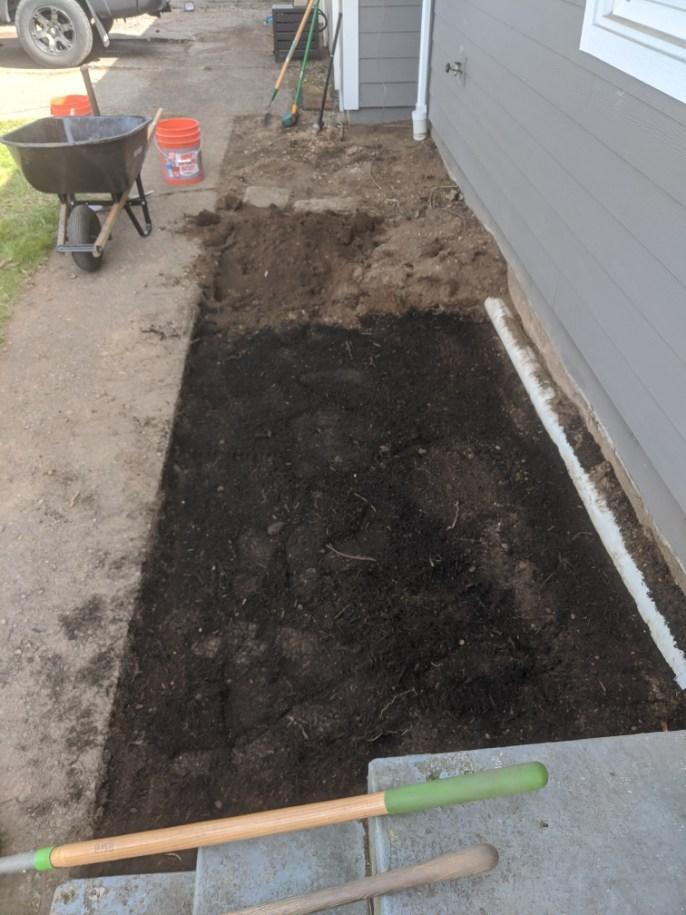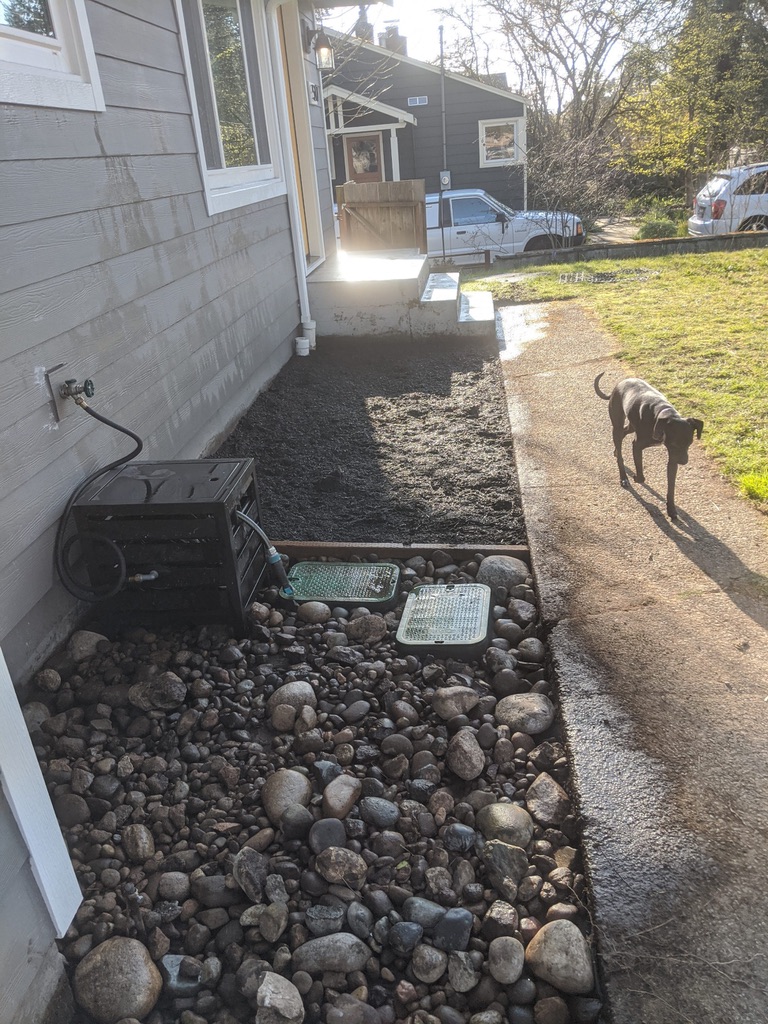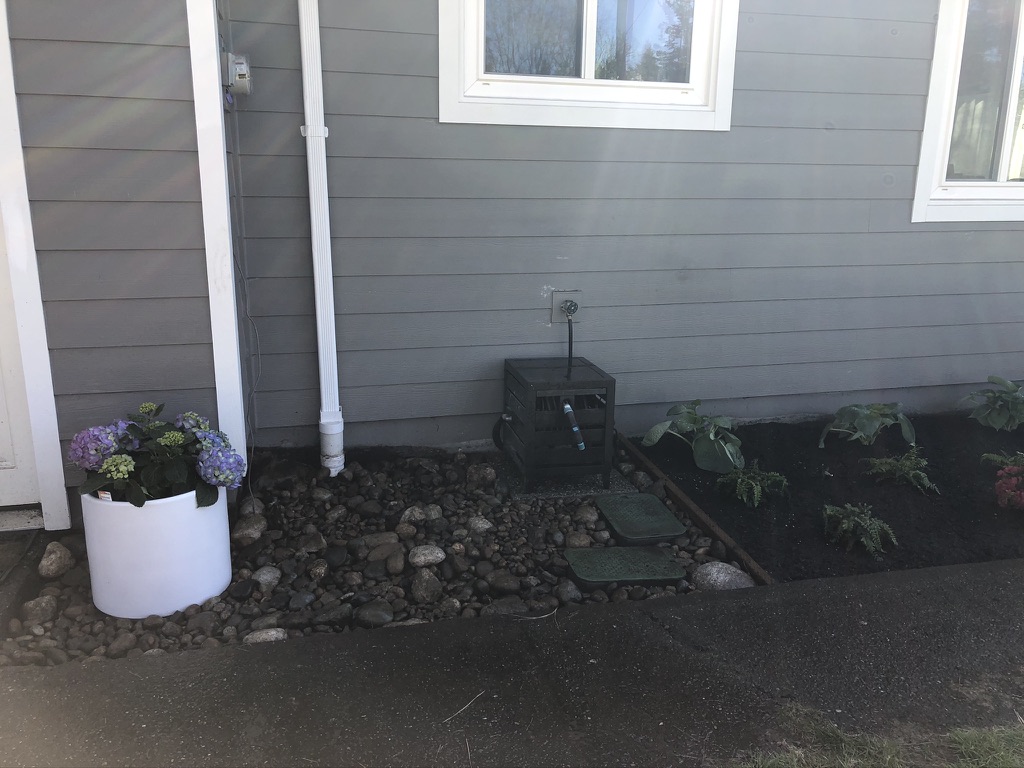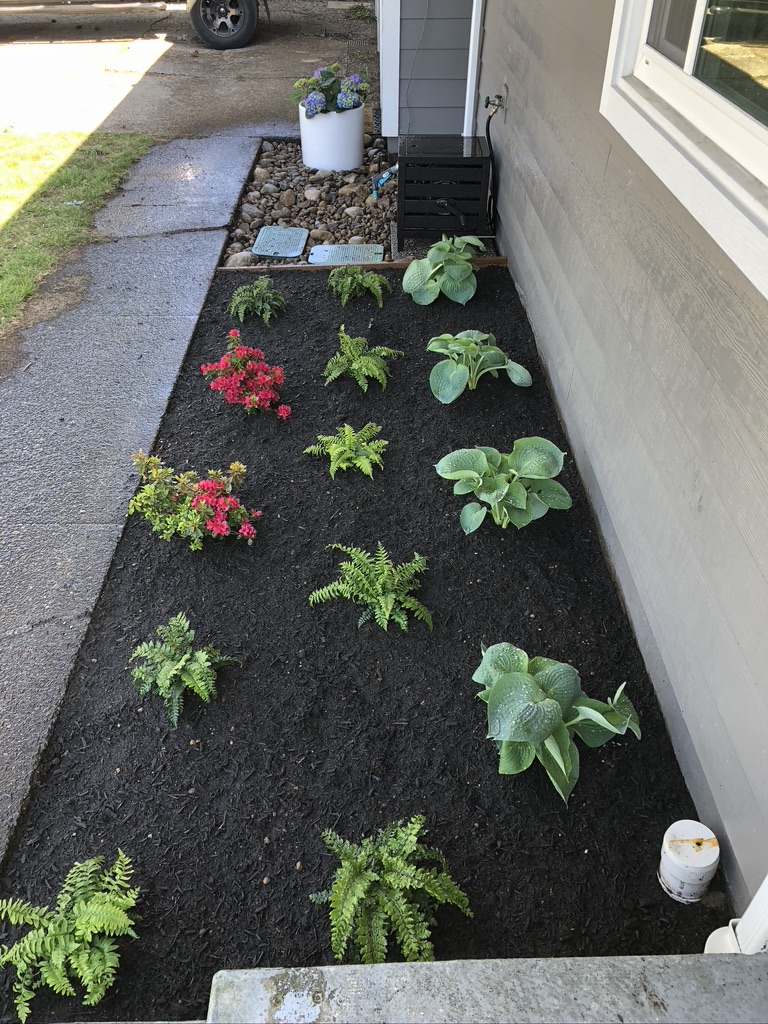 If you're working in a small space without much dirt, consider above ground planters, like these, from Wayfair. One of these pots costs around $30- $40 dollars and is perfect for updating a small outdoor space like a porch or entryway. Do some research when it comes to which plants grow best in full or partial sun, or if you don't get much sun at all, a shade garden is your best option! If you're working with a micro-budget and don't need to see instant results, a pack of seeds will cost you a few dollars, as opposed to $4-$6 per plant start.

Small spaces are the perfect fit for small pots and succulents, as well. You can easily repurpose old planter pots by giving them a fresh coat of paint, even if it's just a shiny clear coat to make them look new. A can of spray paint is around $8 and gives you endless possibilities. Just make sure the paint you choose is weather proof or you'll end up with a wet color ring after the first rain. I learned that the hard way about a month ago.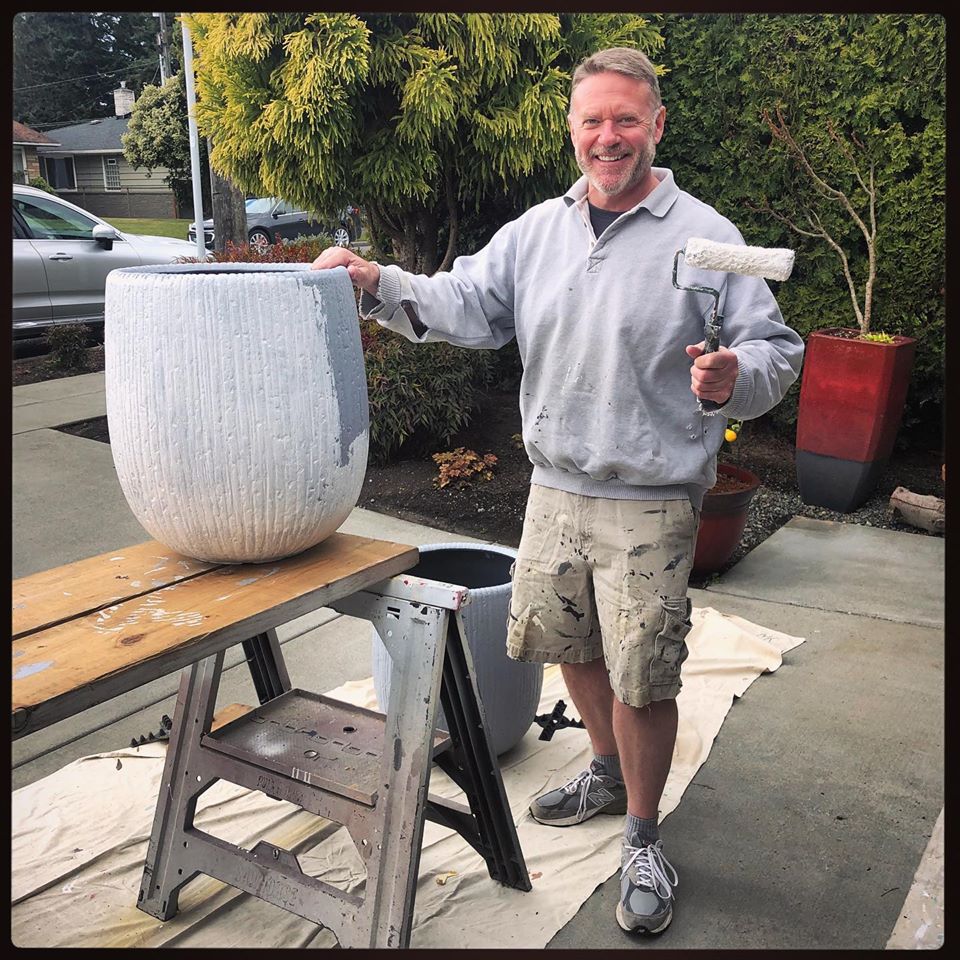 Not quite ready to start a garden? Consider some exterior window treatments. Our friend had some additional wood planks from a recent deck renovation and decided to repurpose that wood to create faux shutters. A little sanding and a can of paint will put this project under $50 if you already have the wood to begin with. If not, set a realistic budget for lumber and stick to it! Pre-Measurements and having a game plan in order will help avoid mistakes and frustration.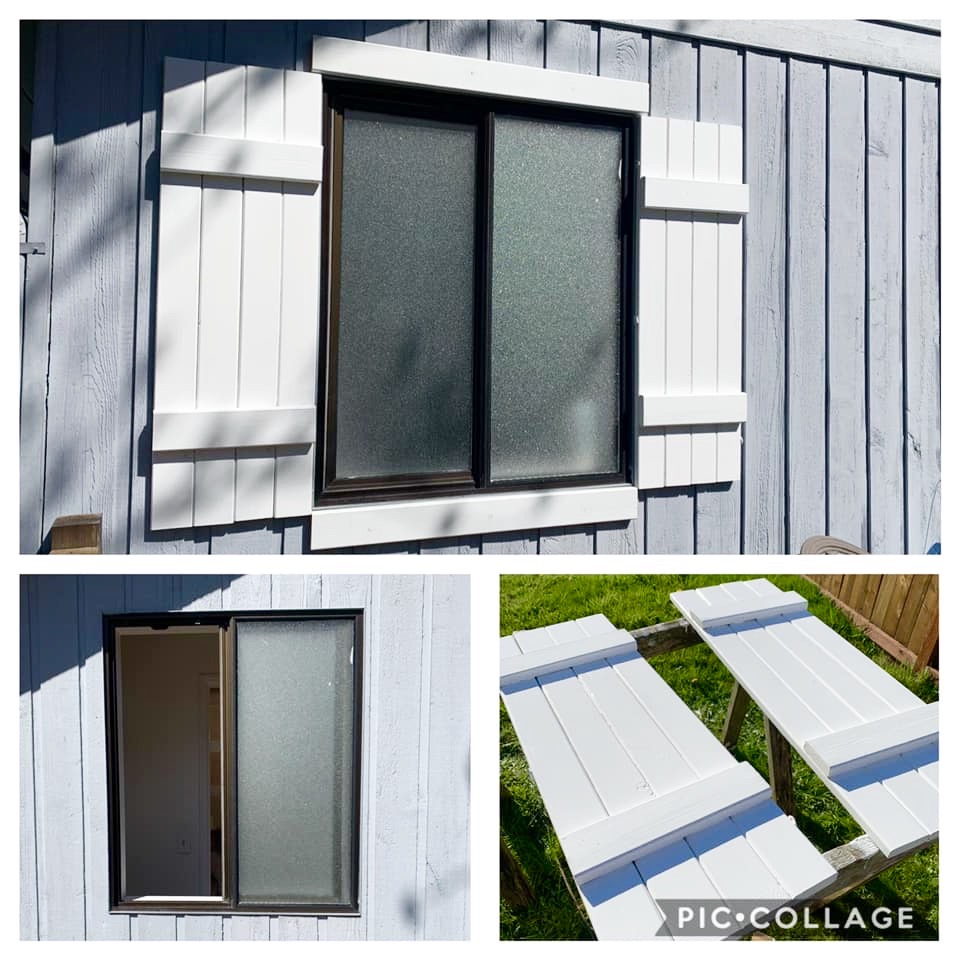 Let's get to that sun-beaten fence, now… Realistically, wood fences are eventually going to weather from sun exposure and need to be replaced or repainted. In the meantime, restaining a fence is easy and inexpensive! A can of stain is roughly $8-$9, so depending on the size of your fence, you can easily re-do this improvement project for less than $100!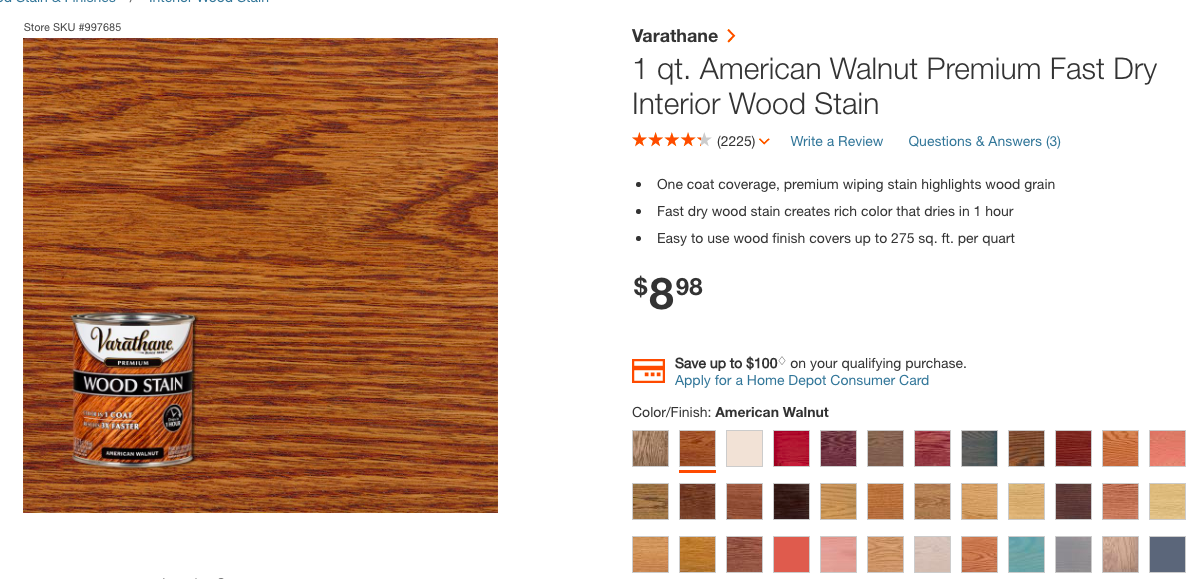 Not sure where to start? Here are a few examples just from our friends and neighbors who have taken to the dirt and become reacquainted with their shovels. What inspires you? Do you love happy colors and are looking to brighten up your yard? Flowers sound like your jam. Maybe you're looking for green foliage that is both long lasting and low maintenance! Look into evergreen varieties like ferns, which grow really well in shade and continue to grow gorgeous and green all year in the PNW.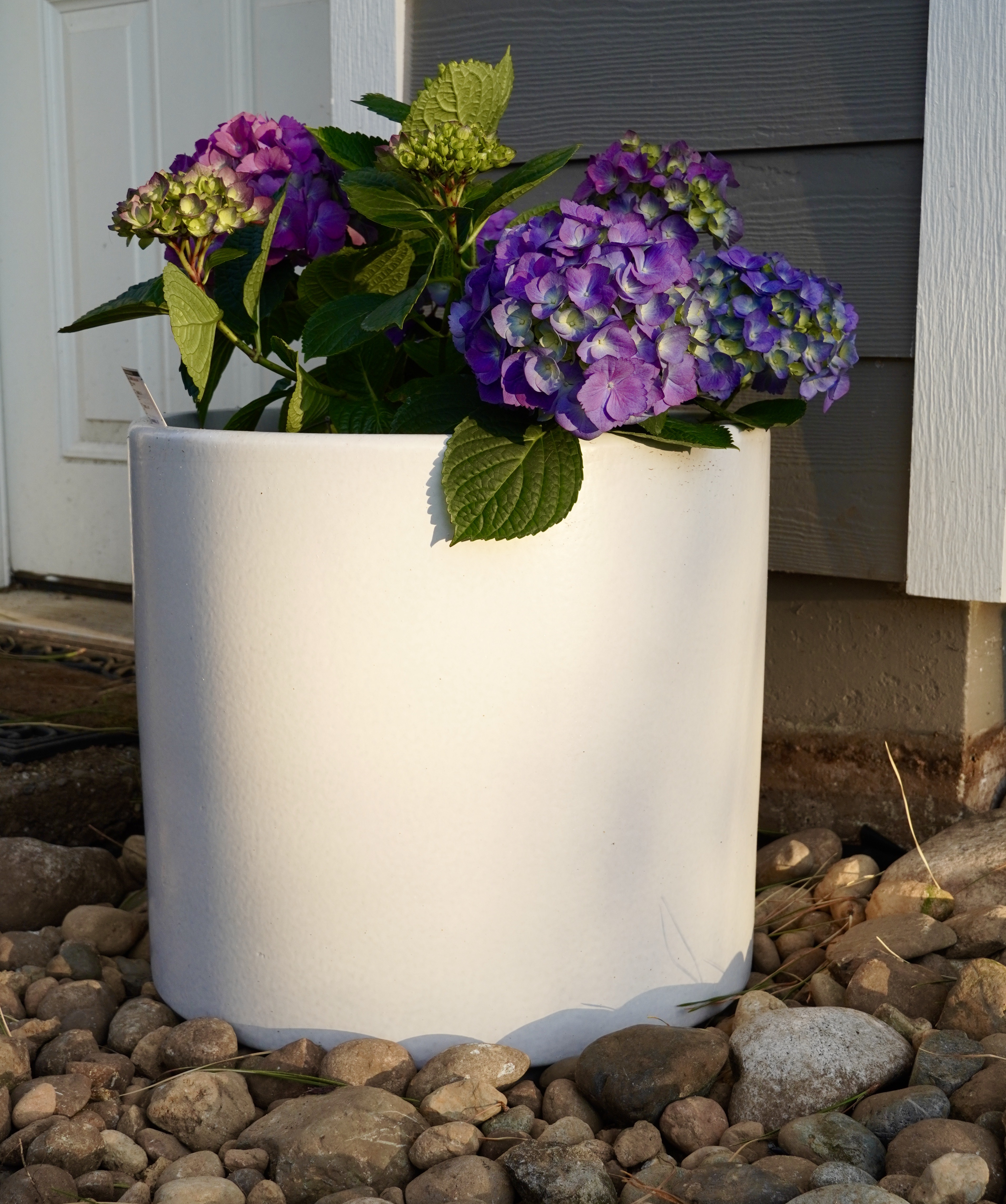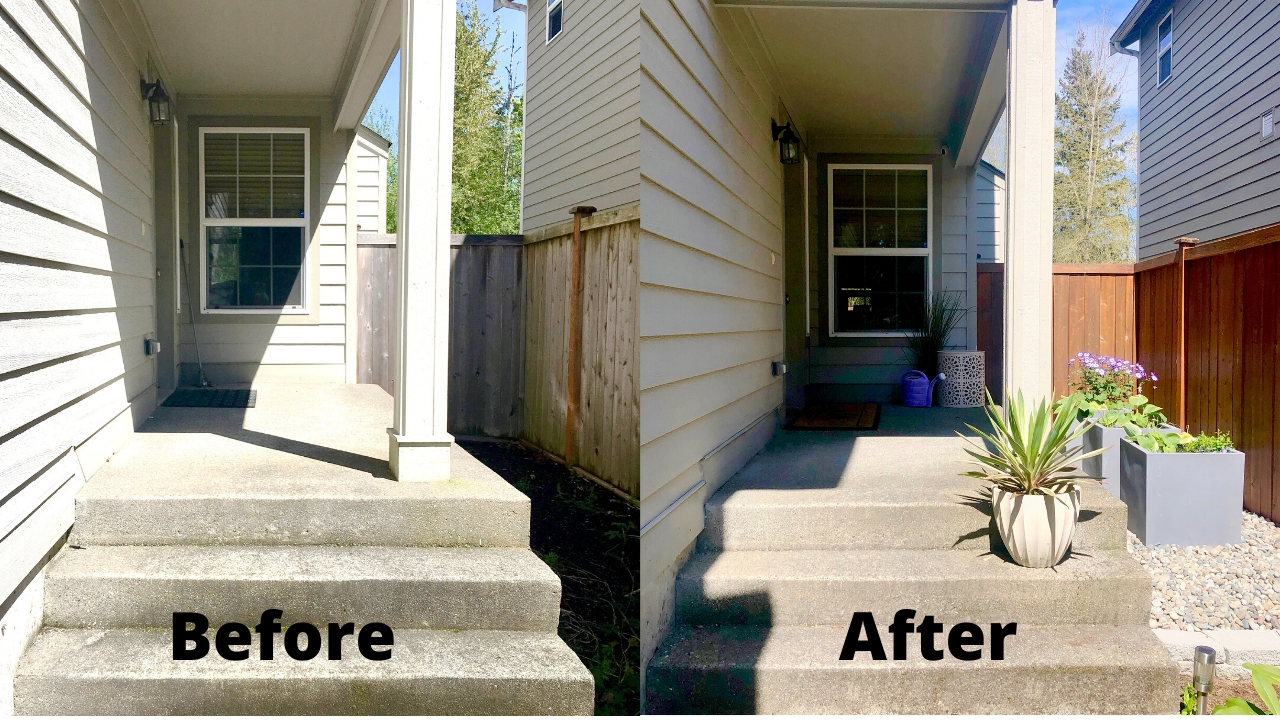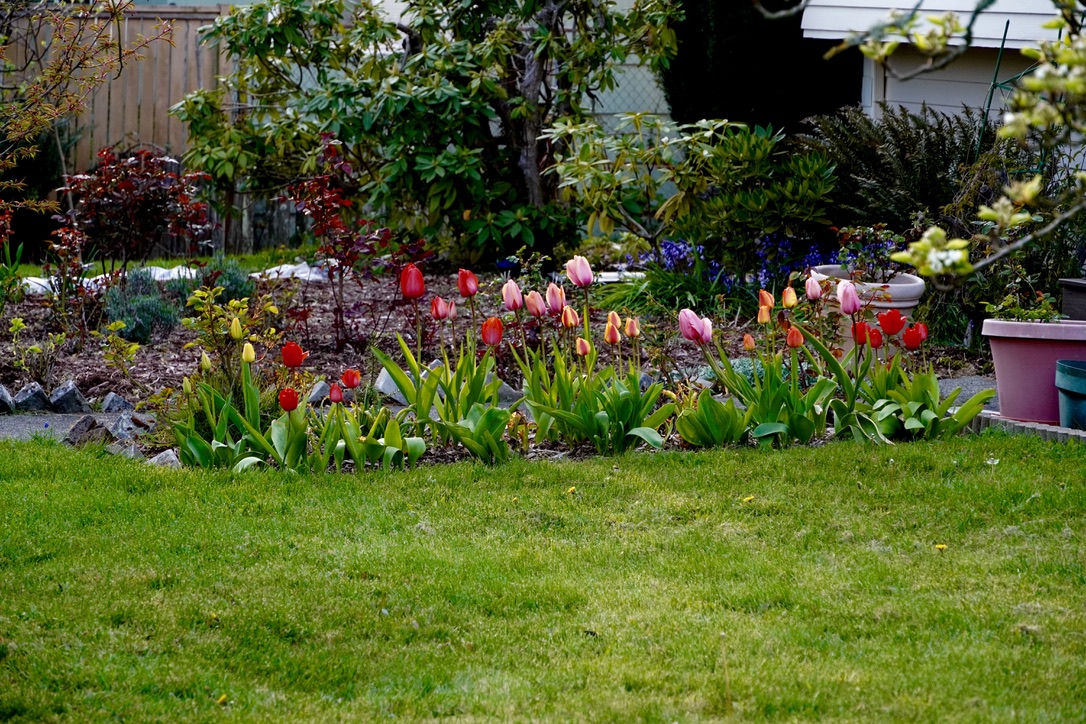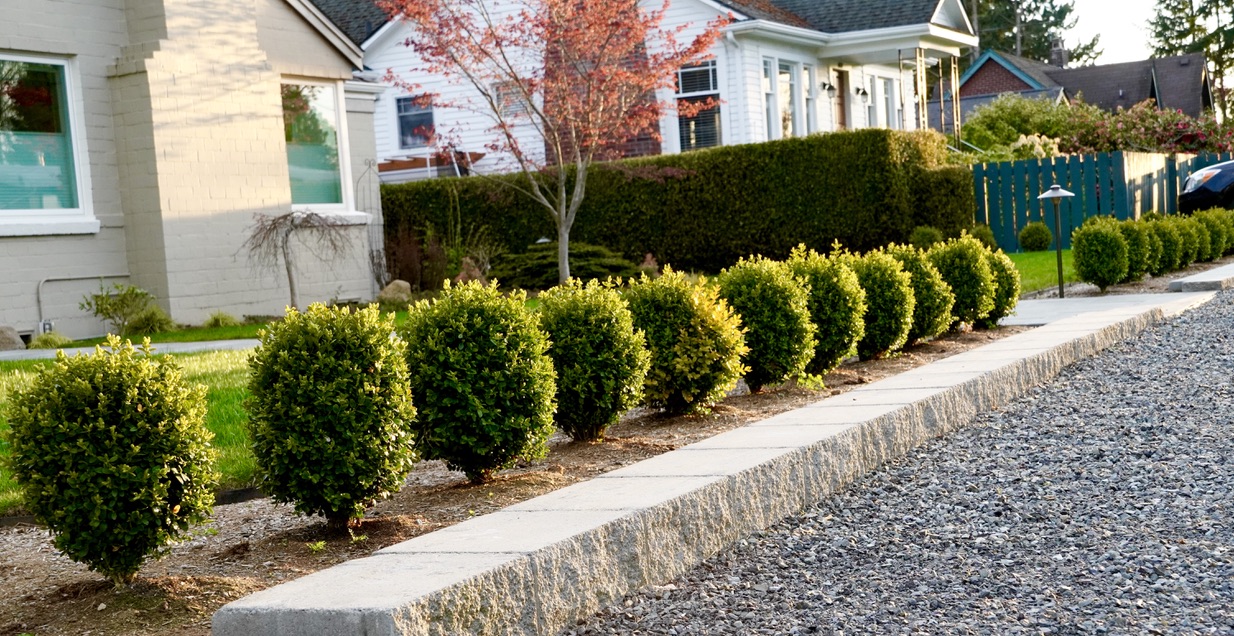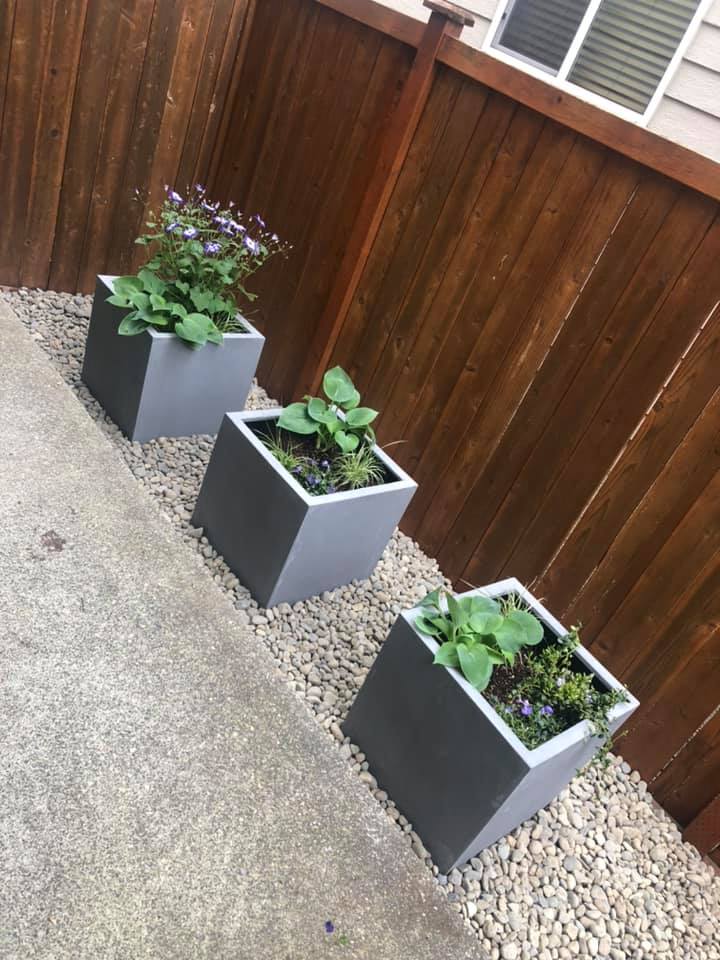 Hopefully this is enough inspiration to get you started, and we want to help you kick off your next yard work project. Leave a comment below, or find our latest Yard Work post on our Instagram page. Subscribe to our Youtube or Instagram channel and leave a comment to enter. Tell us what curb appeal project you want to start, which project inspires you, or when you plan to get started. We'll draw one winner from your submissions and we'll announce you in our next video! You must be a local WA State Resident to enter the contest, but we'd still love to hear from you, even if you're out of state!
https://www.youtube.com/channel/UCBln08MakaoaSuxEU_xn-1A/
As always, we love to hear from you, and we're happy to answer your questions! Drop us a comment below, send us an email, find us on IG. We're always here to chat! Til next week, happy days are ahead. Stay healthy and stay home!