We are bringing you an update as to whom and which businesses (and workers) have been deemed "Essential" for the time being, as it pertains to the Real Estate Market here in Seattle. In order to ensure transactions of buying and selling homes can continue to operate and close in a timely manner, here is the statement from Gov. Inslee of businesses permitted to operate:
While real estate activities along with mortgage lending activities have been approved as essential activities under the Proclamation, such activities shall only be permitted under the following restrictions and limitations:
 In-person meetings with customers are prohibited except when necessary for a customer to view a property or sign necessary documents;
  No real estate open houses shall be permitted;
 Property viewings, inspections, appraisals, and final walk-throughs shall be arranged byappointment and limited to no more than two people on site at any one time, exercising

social distancing at all times; and

  Except for the limited exceptions authorized above, all new real estate listings shall befacilitated remotely.
To that end, it is permissible to engage in real estate sales, as appraisers, settlement agents and escrow officers, property inspectors, mortgage loan originators, processors, and underwriters, and other necessary office personnel including IT professionals, and back office staff necessary to maintain office operations, along with those government workers necessary to review real estate excise tax and record documents.
All real estate and mortgage activities must meet social distancing and appropriate health and worker protection measures before proceeding.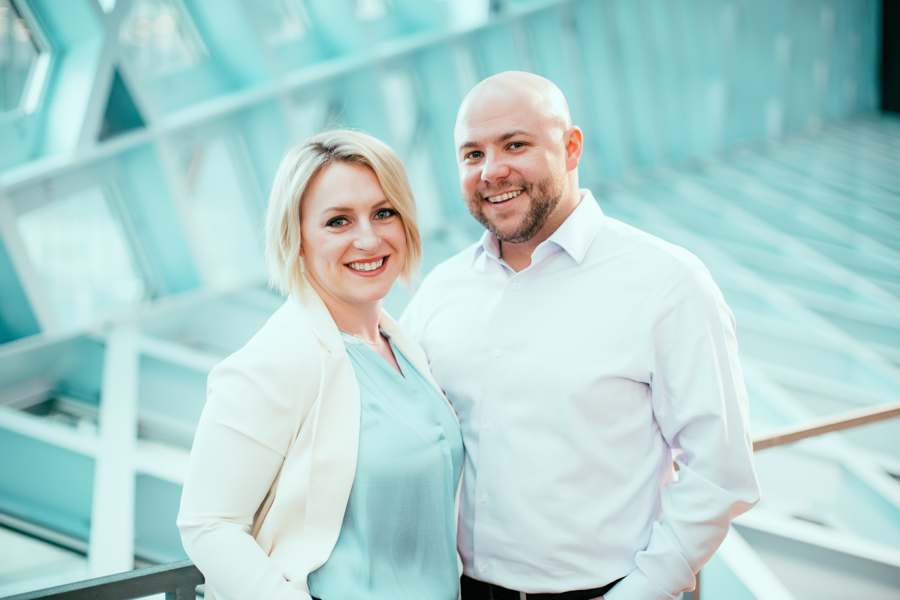 Every relationship first begins as an introduction. I'm a handshaker or a hugger, depending on the other person's preference. Ashli is definitely a hugger, but understands that she may be unique in that preference. Nonetheless, it's important to us that you feel comfortable and at ease upon our introduction.
I'm Joe Haglund – Real Estate Broker for Windermere in the Wall St. office downtown in Seattle. My wife and business partner, Ashli Haglund, is a Broker at the same office. We work both together and independently for our clients; buyers and sellers alike.
This blog will contain pertinent market updates, news and helpful tips/ information regarding all things real estate and all things Seattle.
We're excited to join you on this adventure and we look forward to sharing our knowledge and expertise in real time.
Joe & Ashli Haglund